FREE SHIPPING | 5-YEAR WARRANTY | 30-DAY HASSLE FREE MONEY BACK GUARANTEE
Over 90 years of innovation, adaptability, and the unending pursuit of perfection.
Howard Miller
---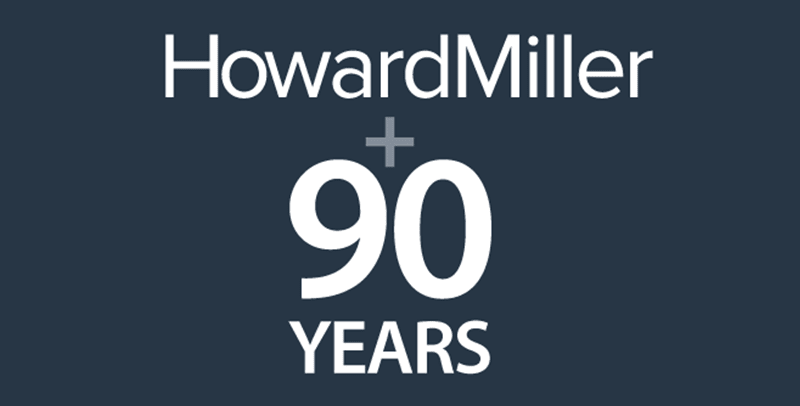 Uncomprimising Craftsmanship
Since its beginnings in 1926, the Howard Miller Company grew and thrived thanks to a combination of hard work, good decisions and uncompromising craftsmanship. The formula, still as relevant as ever, is the reason Howard Miller is today one of the largest and most respected manufacturers in the world for home and office furnishings.
"My adjustable height desk just arrived and I love it. It was a snap to put together, only a few easy steps. It looks great…very high quality."
Roxy Shalloo
"2nd time buying an adjustable desk and this will be my last! Great Quality. I can tell already that I have a better desk."
Carol Higgenbooth
"I ordered my custom desk just a few days ago and it already arrived. Didn't expect it to arrive so quickly! No hassles. I am really happy with my cool red desk."
Lydia Goosen
Quality Adjustable Height Bases and Desktops
Revered from the start for wall, mantel and its world-renowned floor clocks, Howard Miller's catalog has grown over time to include a full range of products, from curio cabinets to home storage solutions, fine upholstered furnishings to hospitality wine cabinets, bars and more.
Ultimately, the story of the Howard Miller is one of innovation, adaptability and the unending pursuit of perfection. With an eye always on the future, the company, now in its third generation of leadership, has developed a new product, one that today's professionals will find indispensable as they pursue perfection in their own careers – the SmartMoves Adjustable Height Desk.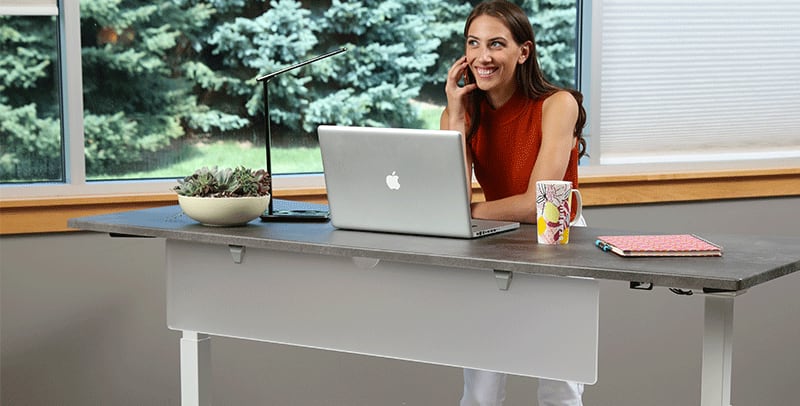 ---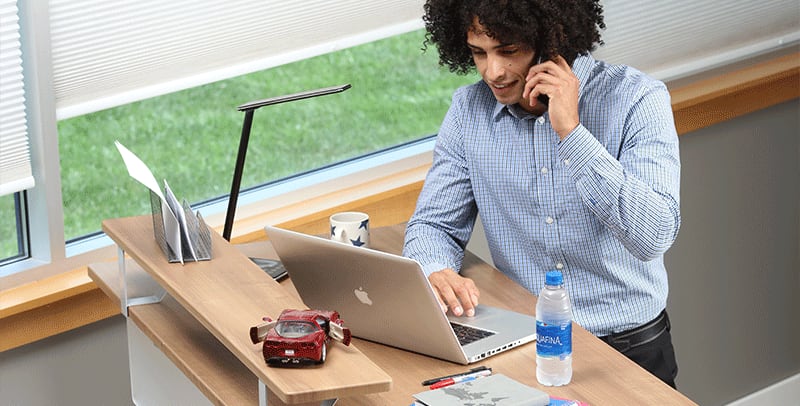 SmartMoves Adjustable Height Desks are Made In America
A response to new medical information showing that sitting for too long can be detrimental to one's health, the SmartMoves Adjustable Height Desk raises and lowers seamlessly and effortlessly to accommodate both seated and standing positions for working. The desktop is built in the USA of high-quality Thermoshield™ materials and is customizable to meet the needs of any discerning professional. Coupled with SmartMoves metal adjustable base and an array of smart accessories, the SmartMoves desk delivers an ergonomic, productive, working solution for home or office.
SmartMoves Adjustable Height Desks reflect the history and legacy of Howard Miller, a trusted, world-class furniture manufacturer headquartered in the USA for over 90 years.