FREE SHIPPING | 5-YEAR WARRANTY | 30-DAY HASSLE FREE MONEY BACK GUARANTEE


A SmartMoves custom adjustable height kids craft and activity table raises from 2 feet off the ground to 4 feet in 30 seconds. More importantly it's equipped with safety features like SmartStop that stops the desk from raising or lowering when it's obstructed by something like your little ones knees... and did we mention it's STAIN RESISTANT?!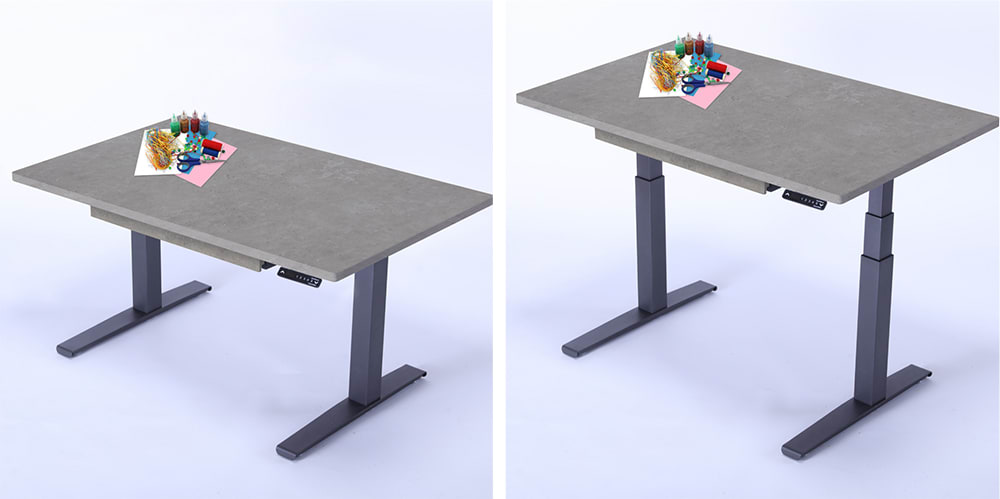 ---
KID-FRIENDLY FINISHES:
What makes our Thermosheild™ and DesignerPly finishes so kid-friendly?
Durable surface for active office or home environments
Continuous, seamless surface - Thermosheild™
Continuous, soft profile edges - Thermosheild™
Easy to clean
Moisture resistant
Stain resistant
Fingerprint resistant - Thermosheild™
Attractive multiply edge, which doesn't require edge banding - DesignerPly
High strength-to-weight ratio - DesignerPly
Scratch resistant - DesignerPly
Heat resistant - DesignerPly
Wear resistant - DesignerPly
Impact resistant - DesignerPly
Stylish colors, grain patterns, and designer styles
CLICK HERE to learn more about Thermosheild™ and DesignerPly desktops and finishes.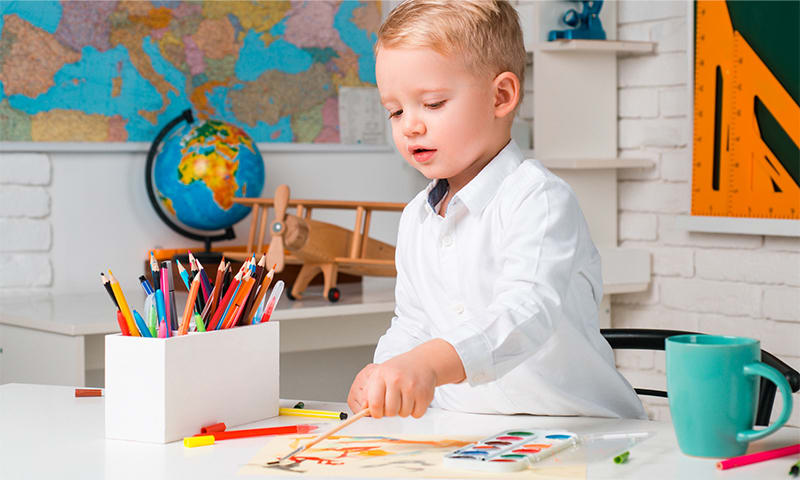 ---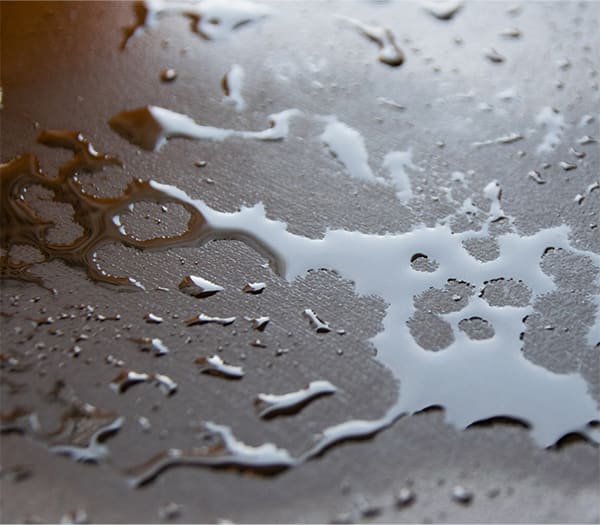 STAIN AND WATER RESISTANT:
Nasty liquids will harm your coffee or kitchen table...but they won't harm or stain your Thermoshield™ desktop surface. Thermoshield™ surfaces are perfect for active homes because of their resistance to liquids such as:
Water: won't leave watermarks or discolor your SmartMoves kids craft table
Coffee: feel free to color with your kids while you have your morning coffee, it won't damage your SmartMoves kids activity table
Isopropyl Alcohol: sounds intimidating...but won't discolor your SmartMoves kids craft and activity table
Ammonia: won't discolor your SmartMoves kids craft table
Hand Sanitizer: common today, especially if they've got a friend over, but it won't stain your SmartMoves kids activity table
Mustard: fantastic on Hot Dogs, and accidental drips won't stain your SmartMoves kids craft and activity table
Vinegar: feel free to use this eco-friendly cleaner to wipe down your SmartMoves kids craft table, it won't stain
Clorox Bleach: discolors almost everything...but won't discolor your SmartMoves kids activity table
Dish Soap: meant for tough, stuck on, grime, but won't discolor your SmartMoves kids craft and activity table