FREE SHIPPING | 5-YEAR WARRANTY | 30-DAY HASSLE FREE MONEY BACK GUARANTEE
Working professionals love these best selling SmartMoves adjustable height desks. Buy one as-shown or customize it to your liking. Either way, you'll be in good company.
"My adjustable height desk just arrived and I love it. It was a snap to put together, only a few easy steps. It looks great…very high quality."
Roxy Shalloo
"2nd time buying an adjustable desk and this will be my last! Great Quality. I can tell already that I have a better desk."
Carol Higgenbooth
"I ordered my custom desk just a few days ago and it already arrived. Didn't expect it to arrive so quickly! No hassles. I am really happy with my cool red desk."
Lydia Goosen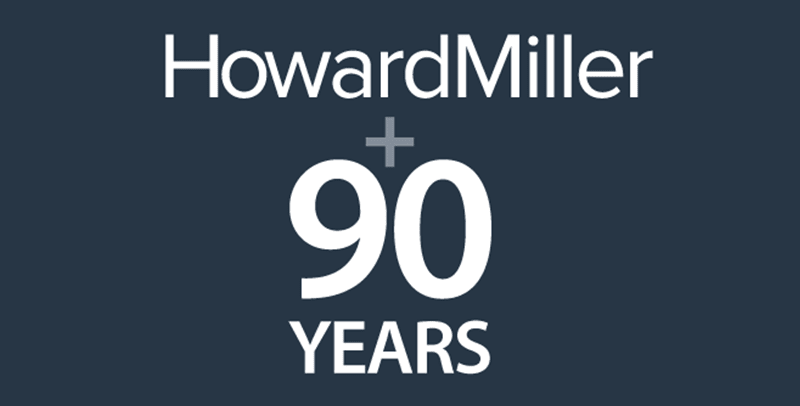 Uncomprimising Craftsmanship
Since its beginnings in 1926, the Howard Miller Company grew and thrived thanks to a combination of hard work, good decisions and uncompromising craftsmanship. The formula, still as relevant as ever, is the reason Howard Miller is today one of the largest and most respected manufacturers in the world for home and office furnishings.
---
Stand 2 Benefit.
The research is clear. A workforce that sits less and stands more is bound to be healthier overall, enjoying a lower risk of serious health conditions like cardiovascular disease and Type 2 Diabetes. That's big news for both your employees and your company's bottom line. After all, healthier employees are happier employees. Happier employees are more productive employees. And more productive employees are your best resource. Set you success in motion with a custom, built in the USA, SmartMoves adjustable desk at every work station. Create a dream desk for every employee by picking your desk size, shape, color, base color, and accessories. Then you're ready to take advantage of our Discounted Bulk Pricing, Free Shipping, 5 Year Limited Warranty, and 30 Day Hassle Free Money Back Guarantee.
Click Here To Learn More About Our Bulk Ordering Policy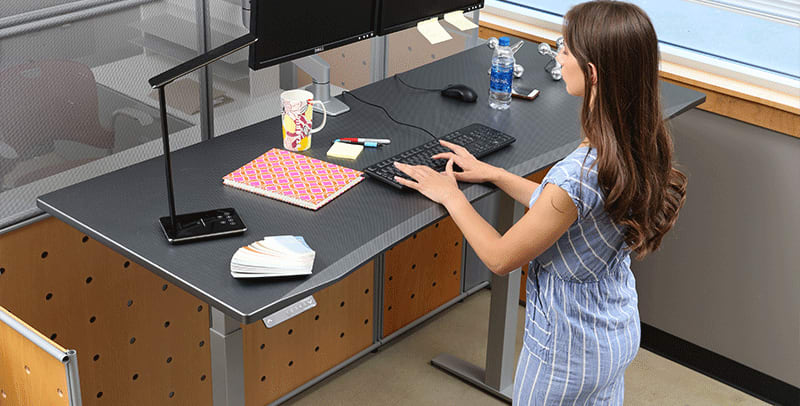 ---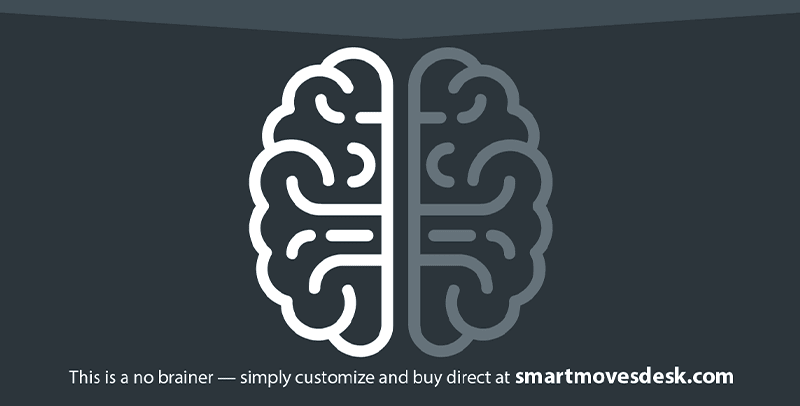 Right-brain vs Left-brain
SmartMoves desks are created by the combined talents of Howard Miller's right-brain designers and left-brain engineers. The product development meetings can get a little tense … but your SmartMoves desk looks great and is built to last.
Click Here and Let's Customize Your Desk Together