FREE SHIPPING | 5-YEAR WARRANTY | 30-DAY HASSLE FREE MONEY BACK GUARANTEE
ADJUSTABLE HEIGHT DESK - 48" X 30"
Unit Price: $499 (includes Free Shipping)
10-25 Desks: $465 per desk + Freight (7% OFF)
25+ Desks: $440 per desk + Freight (12% OFF)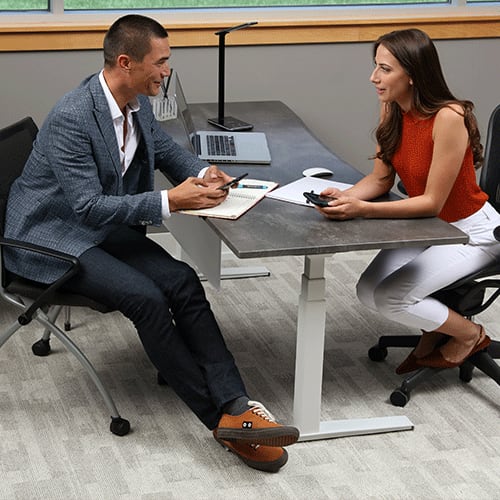 ADJUSTABLE HEIGHT DESK - 60" X 30"
Unit Price: $599 (includes Free Shipping)
10-25 Desks: $505 per desk + Freight (16% OFF)
25+ Desks: $480 per desk + Freight (20% OFF)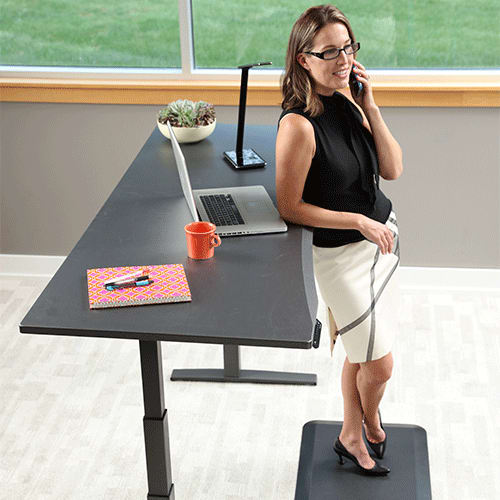 ADJUSTABLE HEIGHT DESK - 72" X 30"
Unit Price: $699 (includes Free Shipping)
10-25 Desks: $535 per desk + Freight (23% OFF)
25+ Desks: $510 per desk + Freight (27% OFF)
Bulk Order Policy Shipping and Return Policy
Shipping
SmartMoves standard orders are shipped via UPS Ground. All bulk orders will be shipped freight, and as such you will be responsible for covering freight costs in addition to the cost of your order. Additionally, depending on the size of your bulk order shipping lead times may exceed the 3-5 days we promise for standard orders.
Returns
All Bulk Orders are final with no returns allowed. Any products damaged during shipping will be replaced free of charge to you.
Smaller Orders
If you're planning on purchasing multiple desks, but not as many as 10, drop us a line and we can work on pricing for you.
When you're ready to place your bulk order contact us and we'll help you customize your desks and place your order.
Click Here and Contact Us To Place Your Bulk Order
Choice and Flexibility to work how YOU want.
Adjustable Height Desks by SmartMoves
"Very Happy with the tables, and AWESOME customer support."
Mike Ramirez
"I have had adjustable desks before and I'm beyond impressed with SmartMoves, easily the best desk I've owned."
Jim Jacobs
"Great Desk! My doctor told me to stop sitting for so long. Now I can stand while I work and get the blood moving. Very happy with the product. Good quality and great price…got exactly what I expected."
Fred Pulisic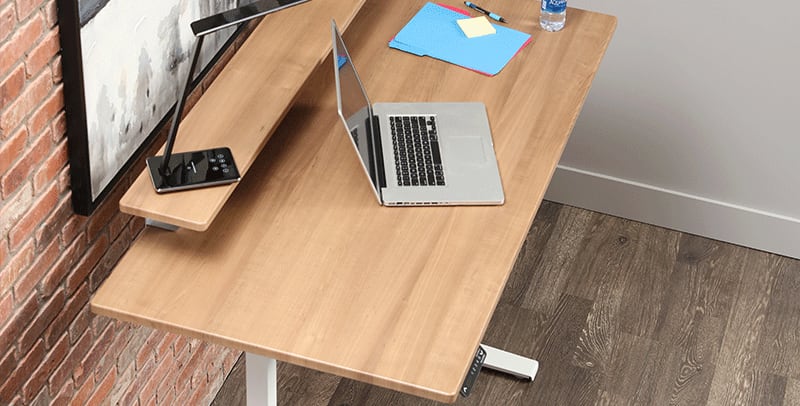 SmartMoves Adjustable Height Desk Thermoshield™ Finishes
SmartMoves Thermoshield™ is a beautiful, durable, easy-to-clean, moisture resistant, seamless surface for SmartMoves Desktops, Elevated Shelves, and Dropdown Keyboard Drawers. Thermoshield™ surfaces are applied by experienced craftsmen in the USA at the time of your order, insuring that the soft profiled edges and seamless surfaces fit precisely to the custom product you purchased.
Click Here to Learn More SmartMoves Thermoshield™ and Get Free Samples
---
Quality Adjustable Height Bases and Desktops
Choosing your dream desk, and customizing a SmartMoves Adjustable Height Desk is not a small decision, and the financial investment is not insignificant. That is why we offer you peace of mind. SmartMoves uses only solid 1" thick desktops that are made of 100% recycled wood composite for maximum strength and support and finished with fingerprint resistant Thermoshield™ surfaces. Our Desktops and Bases are BIFMA approved for product safety, sustainability, and durability. Electric dual-lift motors deliver a quiet yet powerful height adjustment. The 3-stage base frame creates sturdy height adjustments even at the highest level. With a 350 pound weight capacity, and 1.5" per second lift speed, your SmartMoves desk can raise and lower from 24" to 50" in 30 seconds.
Click Here to Learn More About SmartMoves Adjustable Height Bases